---
THE DIAMANTE GROUP
REAL ESTATE
RESIDENTIAL - LAND - COMMERCIAL - BUSINESS
~~~~~~~~~~~~~~~~~~~~~~~~~~~~~~~~~~~~~~~~~
RESIDENTIAL LISTINGS
Coos County, NH Viewed By Many As A Reasonably Safe Haven From Covid-19?
Of Course, There Are No Guarantees In Life, But So Far, So Good!
-----------------------------------------
House, Garage, Pond on 25 Beautiful Acres
Driveway Refinished With Ledge Pack Front of House
Side of House 2 Car Garage + Workshop + Portable Shelter
Well Kept Grounds
40' x 60' Pond 7' Deep
Pond Well Kept Grounds
Well Kept Grounds
Kitchen Dining Area
Living Room With Pellet Stove
Den - Dining Room - Bedroom - ???
Master Bedroom
Master Bedroom Full Bathroom
2nd Level Bedrooms
2nd Level Kid's Bedroom or Playroom
Second Level 1/2 Bath By Kid's Room
Garage in House Basement Basement
Basement Area With Long Work Table Dryer - Washer - Pellet Stove

Whitefield, NH - Drive down a scenic driveway just refinished with Ledge Pack, to this home & garage set back a good distance from the road for quiet & privacy. A nice 3+ bedroom home & 2 car garage with workshop on 25 acres of mostly wooded land with beautiful grounds that include a 40' x 60', 7' deep pond. House has new side by side stainless steel refrigerator, as well as, stainless steel propane kitchen range. Basement has washer & dryer, oil/fha furnace, pellet stove & wood stove & also a pellet stove in living room. Seller has owned this property since 1988 & lived here as a single man since 2002, so yes, it is solid home that could use minor attention, but what house doesn't? The land is sub-dividable, has snow mobile trail access, & would be good for a variety of animals. So we have a house & garage on 25 acres, a variety of uses, a large pond, & great location, which all add up to value, especially with this many acres ... $325,000

-----------------------------------------

BUSINESS/COMMERCIAL

-----------------------------------------

BUSINESSES FOR SALE

Currently All Have Been Sold,

We Are Always Seeking New Listings

-----------------------------------------

LAND LISTINGS

-----------------------------------------

Well Priced 12.6 Acres of Land
Whitefield, NH - A 12.6 acre parcel of wooded land having 985' frontage on Evergreen Drive, a private road in area which had a very low Covid-19 issue. Only 4 nice homes on long dead end road & 2 are in Town of Dalton at the very end of the road, so lots of quiet & privacy. Land is in "Current Use" tax status so real estate tax is only $18.00/ year. Very close to Burns Lake and 5 minutes to the center of town. Seller once had a small camper on property & used the land & camper as a peaceful getaway. Now the camper is gone & the land does not get used, so the seller is asking a very fair price for property, which is in a very good location ... $59,900
-----------------------------------------
Whitetail Acres
Whitefield. NH - On a town maintained road in WhiteTail Acres, which offers a quiet country setting for these mostly wooded 7.18 acres. This is an extremely popular area, which had very low Covid 19 virus issues. One end of this property has a large cleared area, which currently has a rarely used, like new 25' Shadow Cruiser Travel Trailer. This is for sale separately from the land and directly via the owner and is a steal. The rear of this land abuts acres of wild property owned by The Mountain View Grand Hotel. This is a great spot and close to both the Whitefield Town Common in the center of town, as well as, the Town of Lancaster Business District. Use to enjoy the outdoors, camping, hiking, hunting, or build a home for seasonal or year round living. In an area where the inventory of land & homes is very low & prices are continuing to rise, this is is offered at a great price of ..,. $49,900
SOLD
-----------------------------------------
A Natural Winner For Multi Uses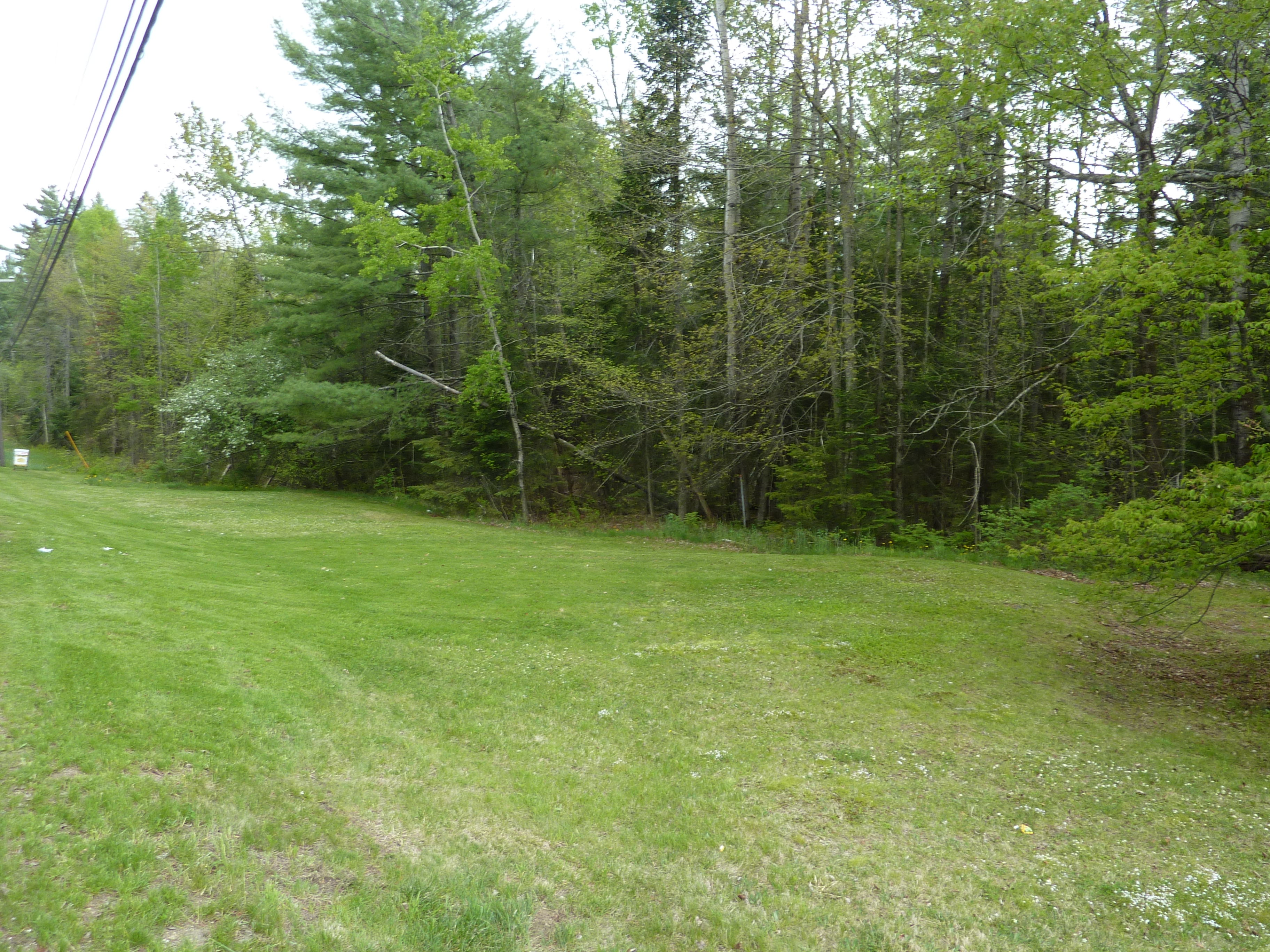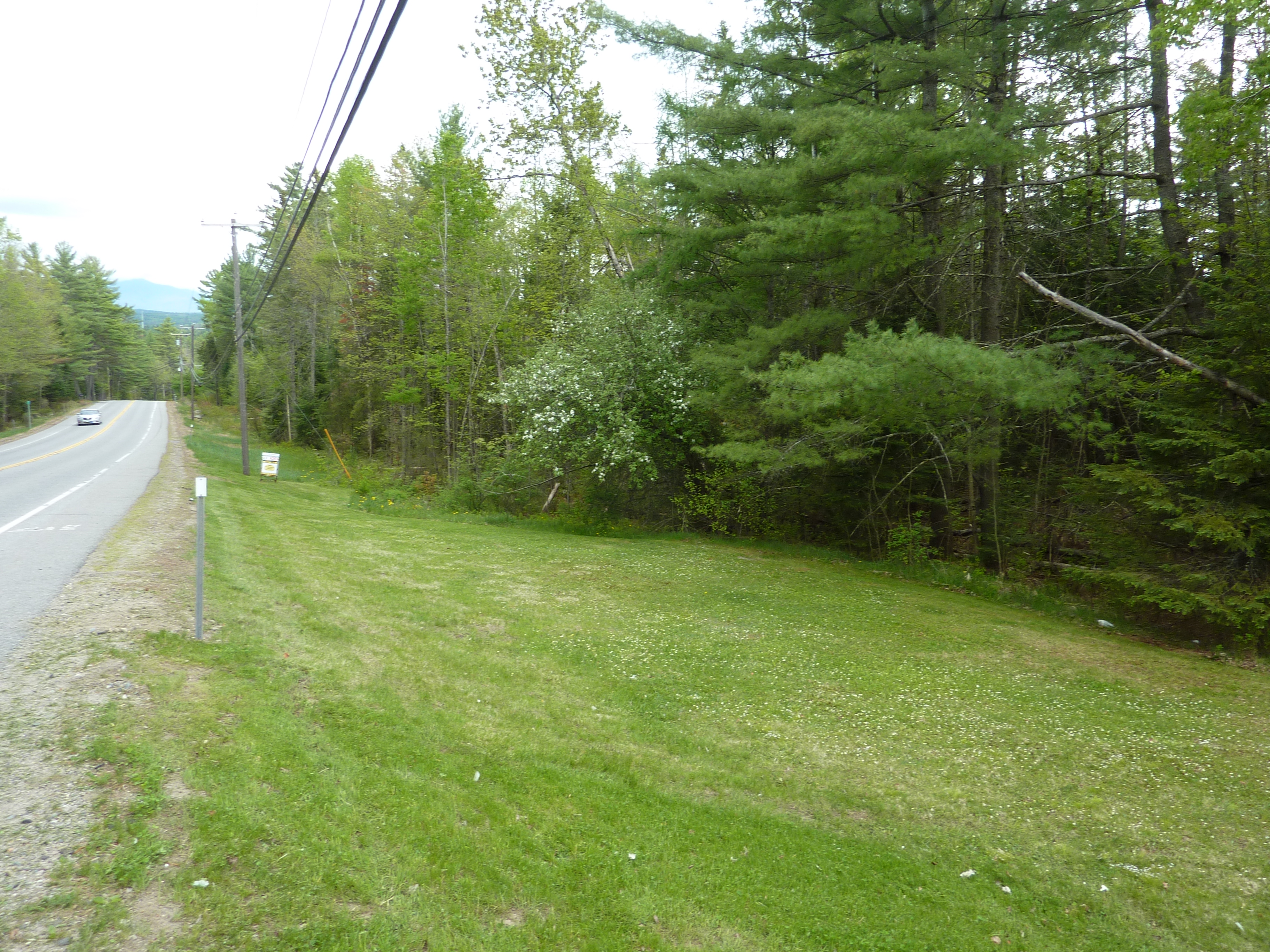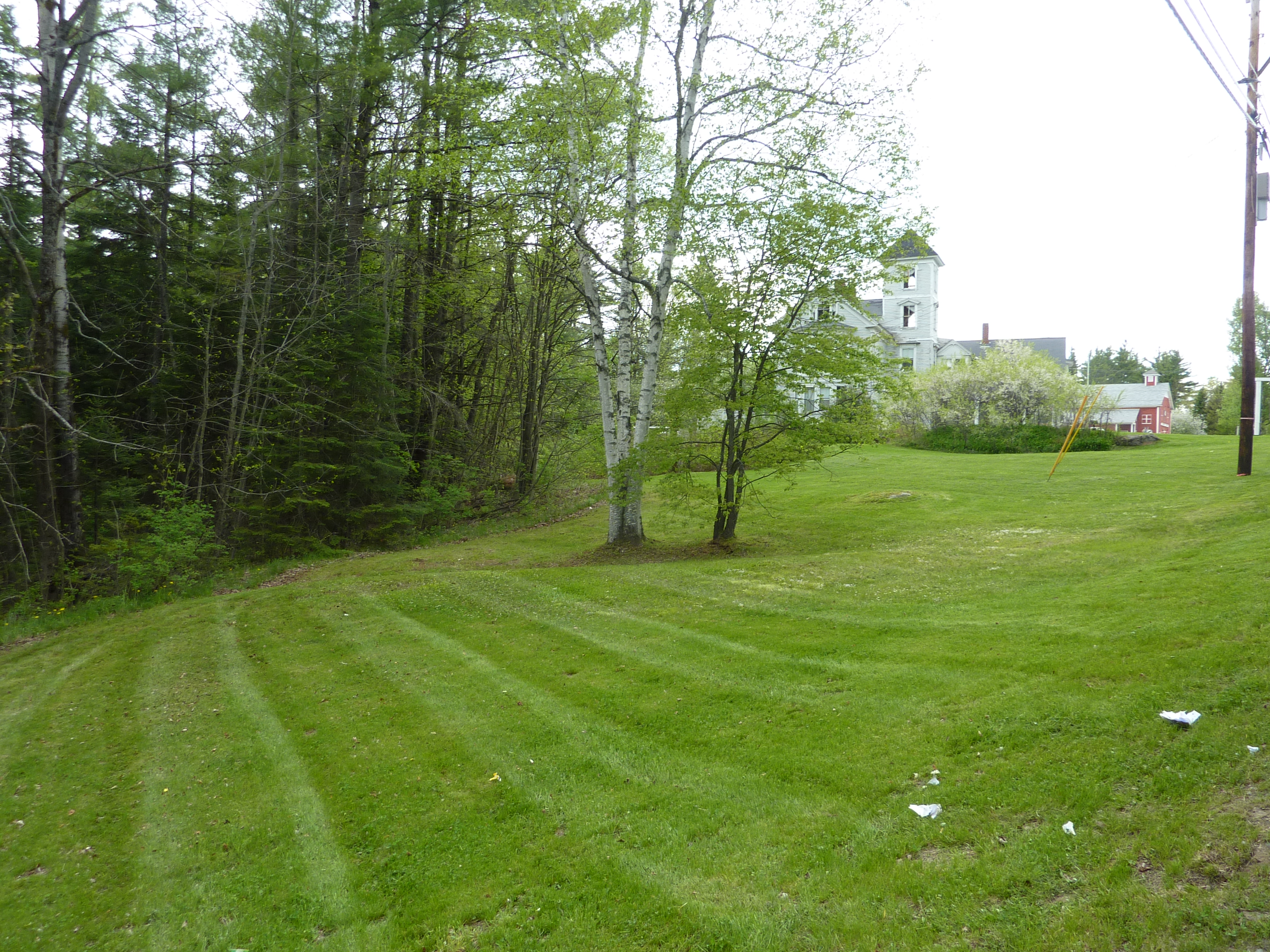 Whitefield, NH - A 2.3 acre parcel of mostly wooded land having 425.31' on RT. 3, the area's main roadway North to Canada & South to Massachusetts. Electric, telephone, & cable TV available. Adjacent to popular "Inn at Whitefield Restaurant/Bar", Weathervane Summer Stock Theater, & 3 minutes to Mt. View Grand Hotel/Spa/Golf. The location offer a variety of uses. Nice spot for a camper, very nice residential location, and exceptional commercial opportunity with great roadside visibility to the public from both N & S sides of RT. 3. A Sweet Spot! Asking ... $95,000
-----------------------------------------
Rare Land Parcel
Older 3 Stall Horse Barn w/ Metal Roof
Vegetable Patch Fields Fields
Fields Fields View of Fields From Roadway
Whitefield, NH – A 3.42 acre parcel of land, mostly all open fields. It has 631' of road frontage on RT. 3 (Lancaster Road) along with town water & sewer, electric & telephone all available at road. This is a find that is suitable for many uses as there are no restrictions in the deed. Great spot for residential use & if you like having horses it includes an older 3 stall horse barn; great spot for commercial use with high visibility from RT 3; great spot to put a camper; great spot to just hold on to for future use, or to resell. All these possibilities for a very fair price ... $79,900
-----------------------------------------
On Presidential Hwy
Jefferson, NH - A 15.85 acre parcel of land with 292" of road frontage on Rt.2 (Presidential Hwy) consists of woods & fields. The property is being sold "AS IS", because the barn has come down & the house is unsafe. However, there is deeded Spring water on the property and an existing septic system that may be usable for a replacement building. The value is in the land, which is exceptional & beautiful land to build a new home or just hold on to. There are no deed restrictions & sub-dividing the land is a possibility. All in all, this is a nice property in a nice location ... $125,000
-----------------------------------------
THANK YOU FOR LOOKING
IF YOU DID NOT SEE IT IN OUR INVENTORY, GIVE US A CALL, WE WILL BE GLAD TO PERFORM A SEARCH FOR YOU.
ALL INFORMATION IS SUBJECT TO CHANGE WITHOUT NOTICE
_________________________________________________________________________
Information: Call or e-mail us & include: Name, Telephone Number & e-mail Address.
The Diamante Group
959 Jefferson Road Whitefield, NH 03598
Office Hours: M-F 9-5 ET; Weekends by Appt.
Tele: (603) 837-3331 Cell: 603 252 0100
Primary e-mail: fmai@earthlink.net Secondary email: frankrmai@gmail.com
________________________________________________________________________________________________________________________