---
THE DIAMANTE GROUP
REAL ESTATE
RESIDENTIAL - LAND - COMMERCIAL - BUSINESS
~~~~~~~~~~~~~~~~~~~~~~~~~~~~~~~~~~~~~~~~~
RESIDENTIAL LISTINGS
---------------------------------------
UNIQUE, ORIGINAL, RUSTIC & MODERN
Views - Views - Views
The Green Leaves of Summer
Autumn Alive With Color
Kitchen Dining Area
Living Room With Pellet Wood Stove
1st Level Bedroom & Bathroom
Oak Spiral Staircase
Up & Down 2nd Level
Master Bedroom 2nd Bedroom
2nd Level Bath
Family Room, Study, Office
Family Room, Study, Office
2nd Level Deck
2nd Level Screened in Deck Section - Relax & Enjoy Views Second To None
1st Level Deck w/ Views
Hot Tub Built Into Deck Chairs By The Fire Pit
Closed in Breezeway To Insulated & Finished Oversized Garage
Words Alone Are Not Enough!
Dalton, NH - On 11+ acres of privately located land, that is part of "The Ridge" development, which is a very limited . The Ridge consists of over 600 acres, with a minimum of very large sized lots & and the 301 acre 'Dana Woods' with walking trails throughout & an old gold mine. The subject property offers fabulous mountain & countryside views that truly relax the soul. Pictures are impressive, but this very unique home & land can only be appreciated by visiting it. The home appears circular, but has 12 sides, 2 levels, 3 bedrooms, 2 baths. The 1st level has a new kitchen & appliances, large dining/living room, bedroom, bath, oak spiral staircase, access thru closed in breezeway to oversized, insulated & finished 2 car+ garage & access through multiple sliding doors to 61 ft of covered deck with a hot tub set into one end of deck. The 2nd level offers a master bedroom, 2nd bedroom & full bath, large family room/study/office with access to an upper deck, which is also 61 ft, but with a screened in section. All systems maintained & up to date, including a full house emergency generator, as well as, a list of quality furnishings available at buyer's option, at no cost . Nothing exaggerated, simply an amazing find ready for new owners, at an amazing price ... $349,900
-----------------------------------------
KIMBALL HILL BEAUTY
Looking At House From Road
Up Driveway Side Entrance From Driveway
Mud Room Entrance
Kitchen
Dining/Family Room Gas Wood Stove on Brick Hearth
Living Room w/ High Ceiling, Fan & Skylight
King Bed in Master Bedroom Master Bath
Amazing Artistic 'Jungle' Theme in Double Bed Bedroom
Second Equally Amazing 'Sesame Street' Theme in Double Bed Bedroom
2nd Full Bath
Enjoy the Front Porch
Views Views Views
Desirable Kimball Hill
Whitefield, NH - It is rare for property to become available on Kimball Hill. This property features mountain & countryside views from the wraparound porch of this contemporary ranch that offers 3-4 brs, 2 full baths, large living room, large dining room, all on 1.26 acres. Large kitchen w/ lots of knotty pine cabinets and sliders to rear deck. Pass thru from kitchen to adjacent large dining/family room with gas woodstove on brick hearth. Large living room has 2 rooms on either side (3 are bedrooms, 1 is used as an office or computer room) & the living room opens to the front wraparound porch. Light, airy, comfortable living that is ideally located. Newer metal roof and newer retaining wall by rear deck. New septic system being installed. On a road where not much comes up for sale. Great home & location for year round living, or a terrific second home ... $189,000.
-----------------------------------------
Custom Log & Field Stone Home
Kitchen/Dining Area
Up To Loft
Loft
Master Bedroom & Bathroom
Stone/Log Hallway Between Kit & Stone Rm Full Bath Off Kitchen
Side Entrance to 'Great Room' Solid Field Stone 'Great Room'
2 Car Garage w/ Snowmobile Shed At Rear
Home Rarely Used, Yet Very Well Maintained
Whitefield, NH - Located in the heart of the White Mountains on 7.3 acres, this has been a second home with very little use. The combination of logs and solid stone construction offers a warm, cozy and comfortable home in a quiet, private country setting on a private road with only 2 other homes. A very desirable area. The home is a rustic 5 room log & stone cabin which offers a large kitchen/dining room w/ cathedral ceiling & wood stove; master bedroom w/ full bath; guest loft; 2nd full bath; log/stone hallway to 'Great Room' of solid fieldstone in & out, w/ wood stove. Full concrete basement under log home, crawl space under stone room, 8' x 25'covered porch, 2 car detached garage w/ snowmobile shed at rear. Old time quality workmanship that must be seen. Sale Price ... $195,000
SOLD
-----------------------------------------
BUSINESS/COMMERCIAL
BUSINESSES FOR SALE
-----------------------------------------
Very Profitable Local Septic Service Business
Dalton, NH - A solid opportunity to acquire a well established & highly successful business servicing septic systems in the North Country of NH since 1963. A local family has operated this business for 2 generations, but now it's retirement time. Highlights are - an always in demand business, unaffected by the economy & a basic 7 month work year, April to November. That "7" month work year makes the financials, which are quite impressive, all the more impressive. How many businesses can make these claims? The business comes fully equipped with everything included to perform the work involved. The 2017 Inventory List of Equipment is included & valued at $113,699.00. The customer lists are also included & contain:
a) All customer information on card files and recall customer lists (1963 - present) b) List of recalls for service on a yearly basis of - 114 c) List of recalls for service on a 2-3 year basis of - 210 Plus 141 of various year recalls d) Over 5000 active customers, plus approximately 2900 inactive customers e) Active Commercial accounts having multiple tanks - 27 f) One account has 2 tanks pumped weekly from the end of June through the end of August
The seller will teach all aspects of the business including use of the equipment and operation of the business. That includes specific customer locations & services provided. The well known & respected business name is also included. The seller will continue living in the area & be available to answer any questions as time passes. This is a service people must have, so it will always be in demand & continue to grow. It could also be expanded. In addition to adding new customers, services such as a Porta Potty Rental Service, and Sewer Pipe Video Cameras for septic system inspections would only improve upon the already impeccable reputation this business possesses & certainly serve to increase income. Sale Price is listed well below what the business financials support. Profits that provide a very good living will amaze you. It requires no commitment, or cost to find out all there is to know ... $495,000
SOLD
-----------------------------------------
WATERFRONT PROPERTY
-----------------------------------------
Lots On Mirror Lake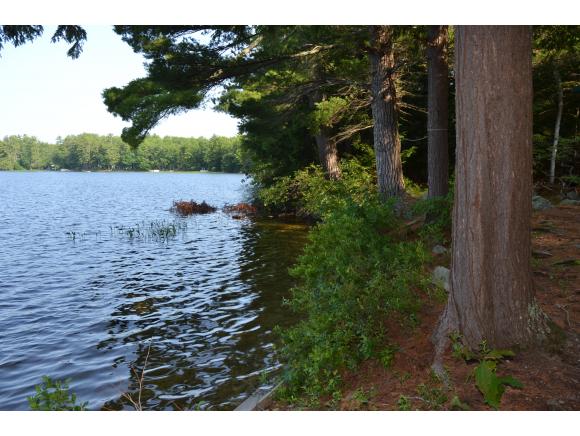 Summer on the Lake Lake Frontage of Lots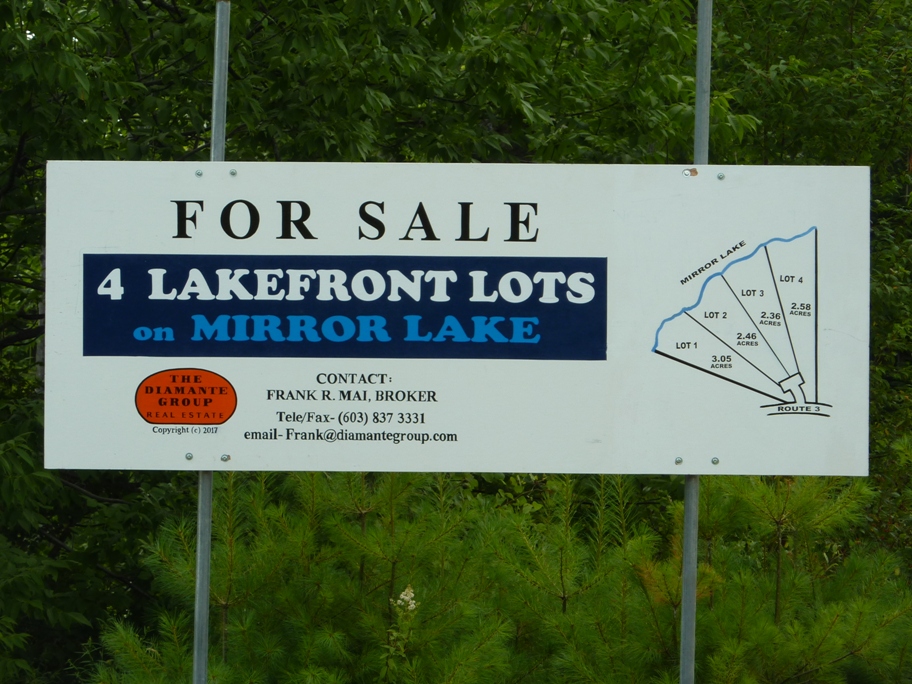 Sign at Roadway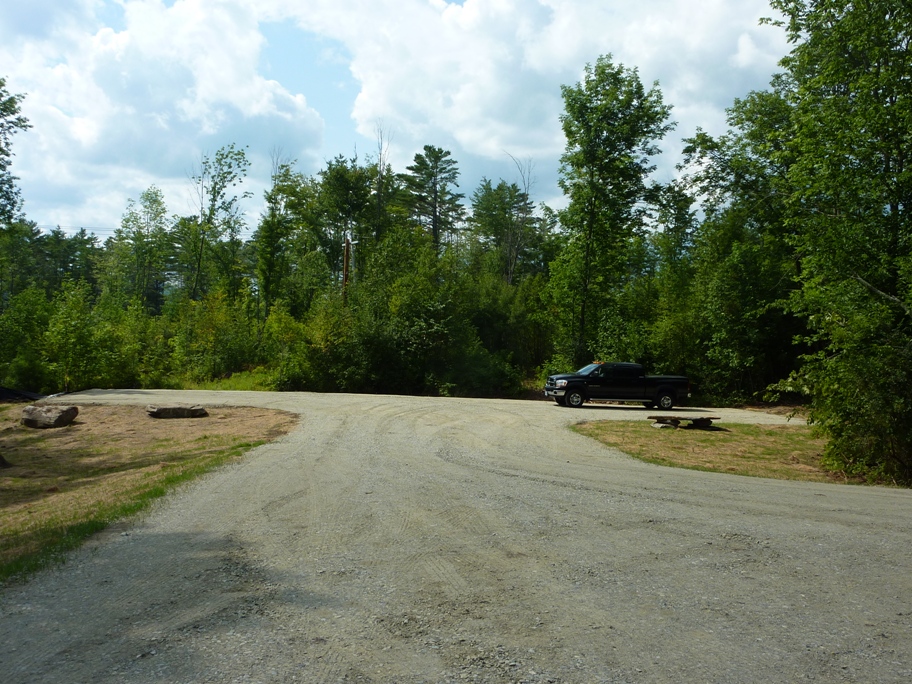 New Driveway Entrance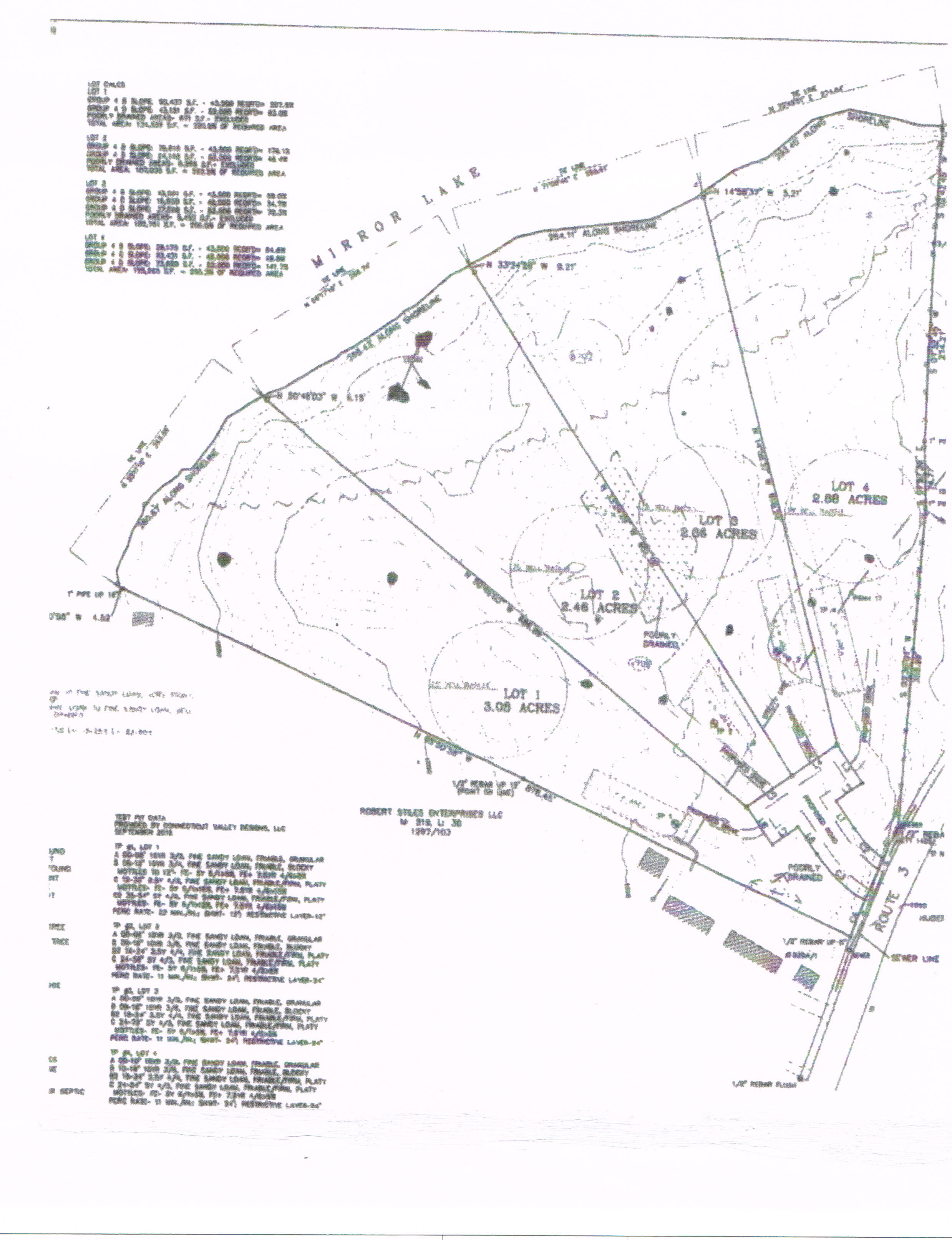 Survey Plan
Four (4) Lots Each With Rare Lake Frontage on Mirror Lake
Whitefield, NH - Well located 11.2 acres that has been sub-divided into 4 lots of 3.06 ac w 280 ft on Lk; 2.46 ac w/ 268 ft on Lk; 2.36 ac w/ 264 ft on Lk & 2.88 ac w/ 293 ft on Lk. Excellent opportunity to own a lake front lot with Protective Covenants. Cable TV, electric & telephone all available. Walk to Grandma's Kitchen Restaurant, well known & popular local spot; minutes to Mountain View Grand Hotel/Golf/SPA; The Weathervane Summer Stock Theater; & The Inn at Whitefield, very popular Restaurant & Bar. Located in the heart of the White Mountains with all its family attractions & outdoor activities. Don't hesitate, these 4 lots with rare lake frontage are very hard to come by ... $80,500 per lot.
-----------------------------------------
LAND LISTINGS
-----------------------------------------
Look Out At The Presidential Range
Whitefield, NH - A 3.6 acre parcel with a knoll that offers the perfect spot to build a home, sit back & enjoy the mountain views. A great location on private road & well worth ... $29,000.
SOLD
Open Fields & Views of the Presidential Range
Whitefield, NH - An 8.1 acre parcel of open fields that is located in a quiet area, on a private road, with views of the Presidential Mountain Range. Just when you thought all the good parcels were gone, along comes this truly great find ... $49,000
SOLD
Private Location, Wooded Lot
Whitefield, NH - An 11.3 acre parcel of level, wooded, land on a private road. Located between 2 properties with homes on them, and you cannot see either of them. Another very nice find that is well priced ... $52,500
SOLD
-----------------------------------------
Look South To Mountain Views
Land w/ Southern Exposure & Scenic Mountain Views
Whitefield, NH
- Outstanding 4+/- acres located 4 miles from town center in country setting. Land surveyed; trees cut & stumps removed to open up the panoramic mountain views & to offer South/Southeast exposure. Gravel entrance put in for initial access. The home site at 1025' elevation offers great views of Cannon Mountain with it's popular ski slopes, Mount Lafayette, & more. Close to all outdoor recreation, surrounded by wildlife & 5 minutes from the Mountain View Grand Hotel/Golf/SPA. Seller is licensed NH Real Estate Broker ... $44,900 w/Owner Financing; $39,900 w/o Owner Financing
-----------------------------------------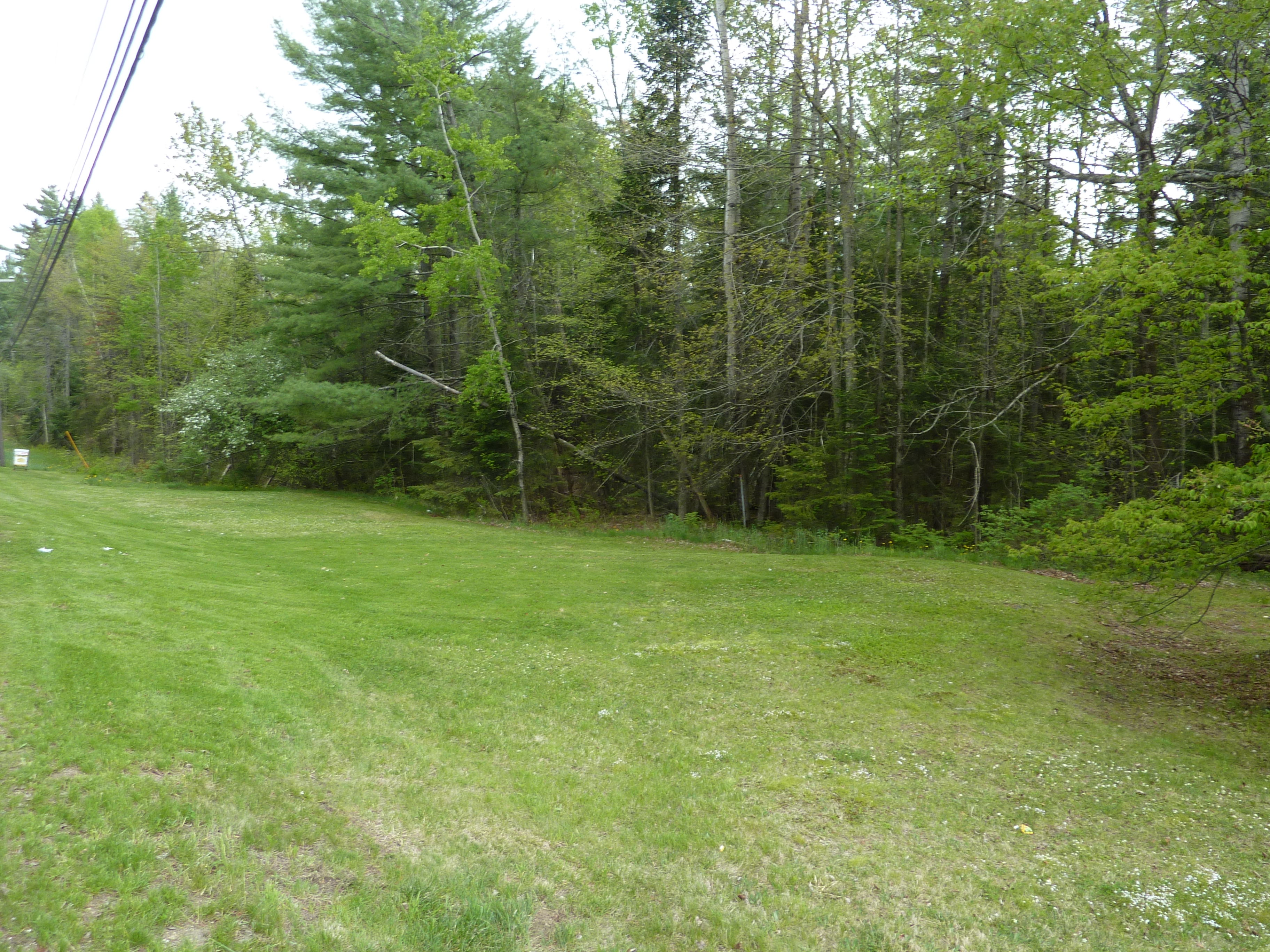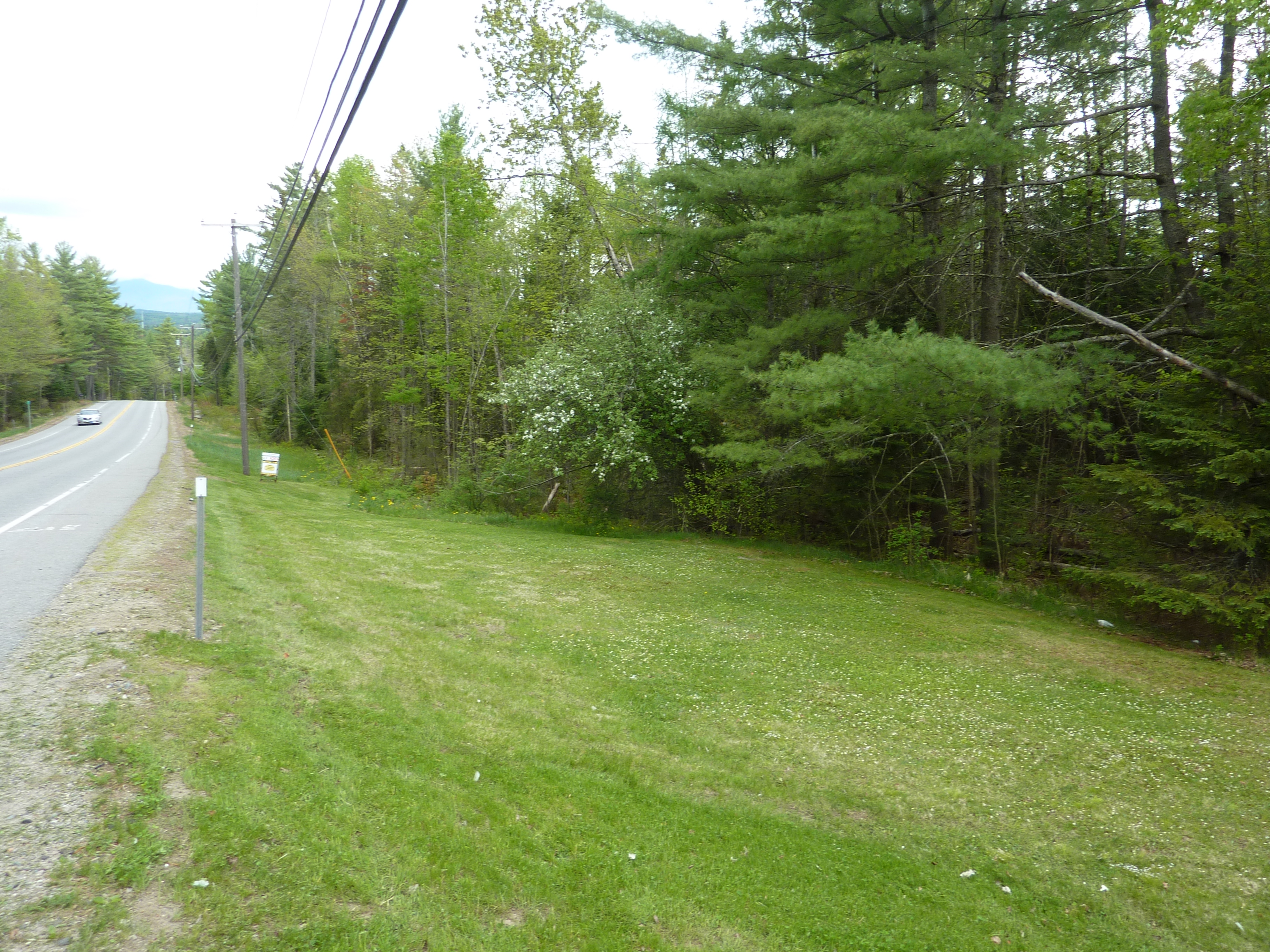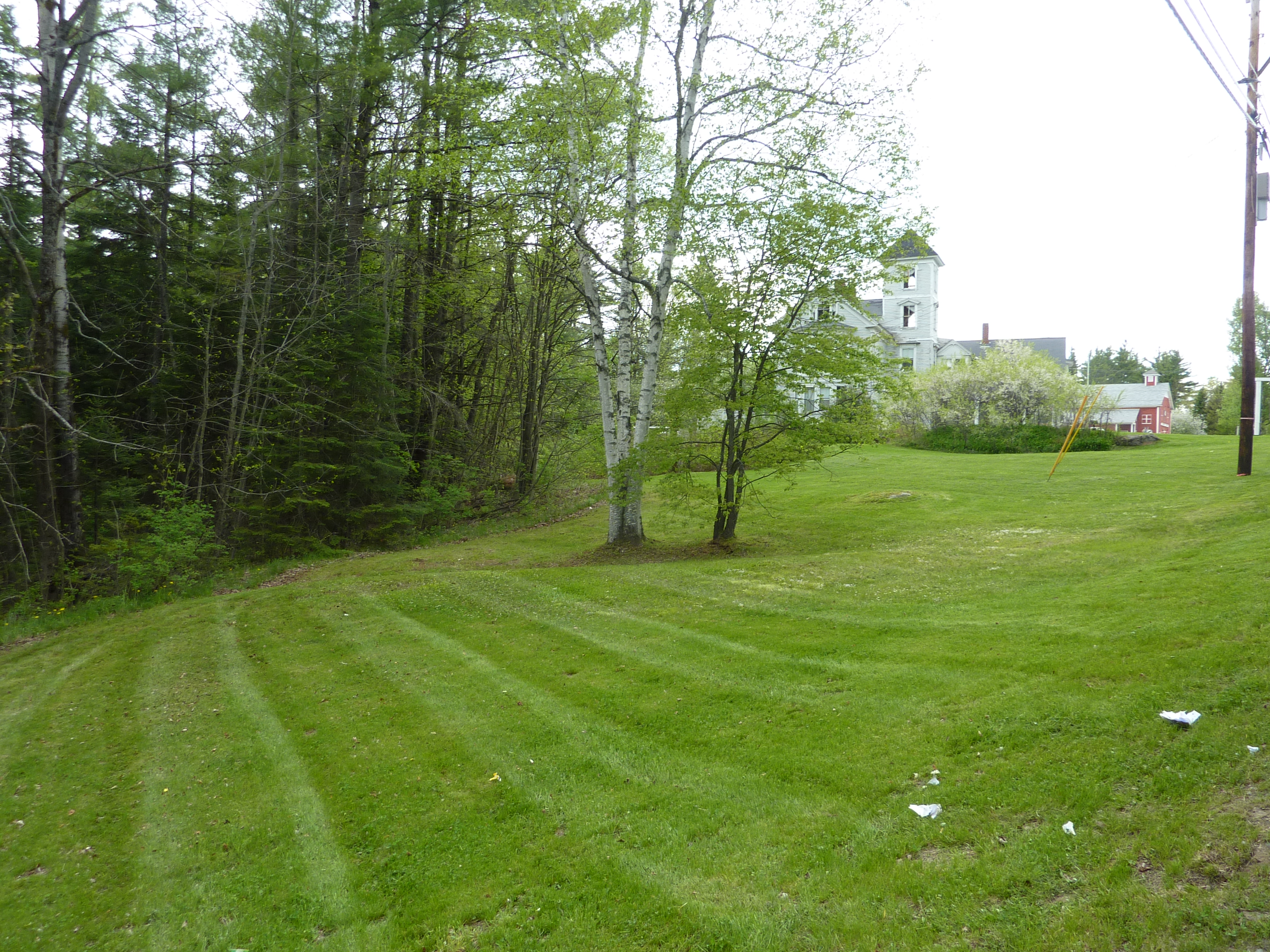 High Visibility Commercial Lot
Whitefield, NH - A 2.3 acre parcel of land having 425.31' on RT. 3, the area's main roadway North to Pittsburg, NH & Canada. & South to Massachusetts. Electric, telephone, & cable TV available. Adjacent to popular Inn at Whitefield Restaurant, Weathervane Summer Stock Theater, and 3 minutes to Mt. View Grand Hotel/Spa/Golf. An outstanding location that offers great visibility to the public. May well be the last of it's kind on RT. 3 ... $95,000
-----------------------------------------
Private Location w/ Outstanding Mtn Views
Whitefield, NH - Outstanding 12.73 acres with over 180 degrees panoramic mountain views. Views to left & East of the Presidential Range w/ Mount Washington, straight ahead or South to Cherry Mountain , West or right to Cannon Mountain (state run ski area), Mount Lafayette & more. Located on a private road, this is land with views that will forever be cherished. Next to impossible to duplicate & only 5 min. to Grand Hotel, Golf & SPA ... $99,500
*Photo does not do justice, so must be seen. SOLD
-----------------------------------------
THANK YOU FOR LOOKING
IF YOU DID NOT SEE IT IN OUR INVENTORY, GIVE US A CALL, WE WILL BE GLAD TO PERFORM A SEARCH FOR YOU.
ALL INFORMATION IS SUBJECT TO CHANGE WITHOUT NOTICE
---
Information: Call or e-mail us & include: Name, Title, Company, Address, Telephone Number and/or e-mail Address.
959 Jefferson Road Whitefield, NH 03598
Tele: (603) 837-3331 e-mail: Frank@diamantegroup.com
Office Hours: M-F 9-5 ET; Weekends by Appt.